Guessing Game: They didn't call you back? You're looking to solve your RV issue? You like clear communication and quality work at a reasonable price?  Sound about right?
WHO ARE WE?
We come from a time when Customer Experience was how business was done.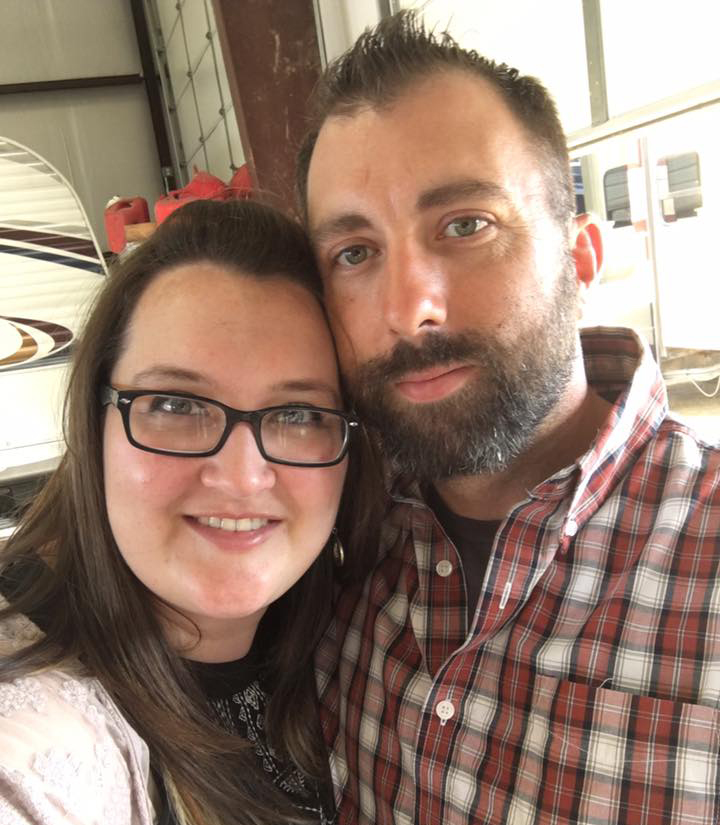 WHY THE NAME QUALITY?
Quality is more than a name. Its the legacy we want to leave behind.
We treasure the days that customer service was about giving people what they needed: making their lives better. We understand that in our modern society that way of doing business is no longer the standard, but we simply refuse to lower ours.
We believe that we have created a team and an organization that will live that legacy out every day. We invite you to come be a part of Quality RV Solutions.
WHAT YOU VALUE DETERMINES WHAT YOU DO
These are things we value & live out in our day to day:
MEET OUR TEAM
Unicorns are a myth. Hard working leaders are not. Here's ours:
Laszlo's vision came to life on February 25, 2013 when he set out by himself with his truck, tools and a dream of making excellent customer experience a reality in the RV industry. Based on our reviews so far, we think he was on to something big. He loves Pink Floyd, being outdoors, his nephew & Shiner Bock. It doesn't get any better than this guy right here. Hands. Down.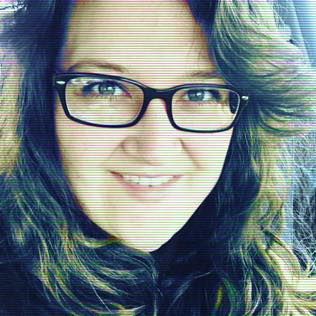 Julie Sears
CFO | HR | I.T. | MARKETING | DESIGNER
Meet Julie. She is first, Laszlo's biggest fan & supporter. She also happens to be his wife. How cute are they? She wears many hats at QRVS, but loves to brand, design & market the company most of all. She is a Jesus follower, a creative soul, a mother of others & loves pottery and chalk art. They couldn't do this without me...I mean her.
Mike Cromer
SERVICE REP | ESTIMATOR
Everyone, this is Mike. He is Laszlo's right hand man (Hand of the King for your GOT watchers) and all things Customer Experience related. He has brought momentum, laughter and direction to the team. He loves dogs, tearin' up some dirt in his RZR, and working on his 99' Camaro. His job depends on your experience with us, so don't go easy on him. And ladies...he's single.
Ashley Deane
INSURANCE & WARRANTY LIAISON | BOOKKEEPER
Give it up for Ashley. If you want to know what excellence looks like - stare at her picture. She is our insurance & warranty go to, our bookkeeper, our sales graph guru, our creator of systems & processes, and the keeper of all of those things. She keeps us inside the lines so we can see where we're going. She is the Goose to our Maverick. Or maybe its the other way around...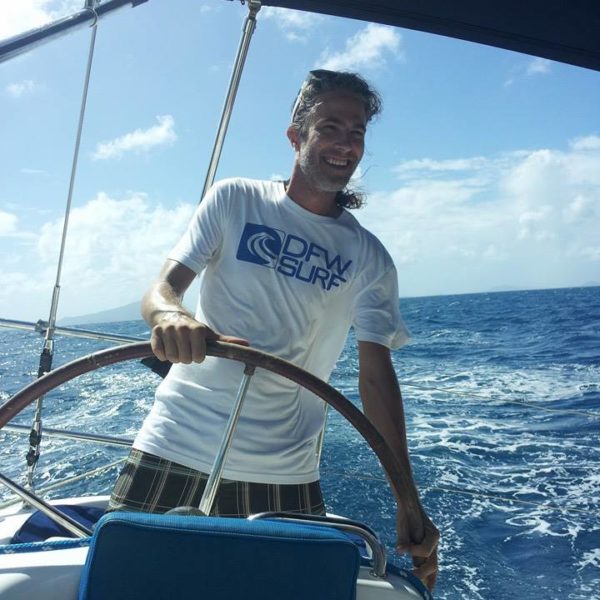 Cameron Clark
PARTS MANAGER
This is Cameron. He is our Parts Manager and all things inventory, shipping/receiving & expediting orders. He too has been in the business for a while and sometimes doubles as a tech. Because he's awesome. He loves sailing, anime, and being a part of things that matter. That's why he works here. High five Cam. Team Awesome!
Deion Mompremier
RV TECHNICIAN
This is Deion - Laszlo's brother (yes, from the same mother) and his gorgeous wife Shimmy. They are the sole contributors of our current bundle of joy Christopher "The Toph" Mompremier. Deion has been here since the beginning. He's brought the most loyal, fun, sarcastic & hardworking personality to the team. He is our ride or die. He loves anime, disc golf & his kid. A lot.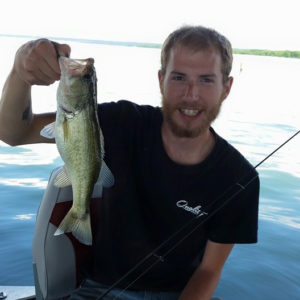 Herschel Gibbs
RV TECHNICIAN
Meet Herschel. He was 3rd man on the team when this all started. He loves to fish, work on his Dodge truck (because it will always need it...OOH BURN!) & hanging out with his friends. He is great at big remodeling jobs, roof repairs & making people laugh. He is also our main man for when we work Texas Motor Speedway. Lets go racing!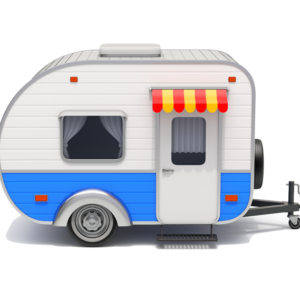 This is Gordon. Well not really. Its a picture of a cute trailer. But Gordon is real. And he works here. Gordon is one of our top RV Techs and he sets the bar high when it comes to diagnosis & repairs. He's been bringing his skillz to our industry for over a decade. He loves his time off, petting his goats & a enjoys nice cold beer. He does not, however, like his picture taken. Touché Gordon. Touché.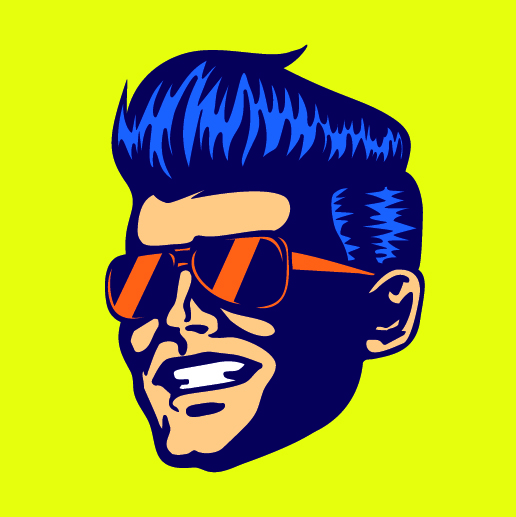 Could Be You
RV TECHNICIAN
Are you a highly skilled RV Technician tired of working for the man? Do you enjoy a relaxed atmosphere, working as a team & eating steak on the boss's dime? Do you have mad nunchuck skillz, bow-hunting skillz & speak in movie quotes? Then you need to be on our team. We're always looking for awesome people to be on a Varsity Team. We run hard, expect greatness & enjoy the ride. Call us or drop in and show us you're committed.
CHECK OUT OUR DIGGS
This is where all the magic happens.
Thanks to Lazlo and his team at Quality RV Repair, we received our coach back in tip top shape after enduring all the springtime hail storms.  He took the time to keep us updated on the progress from the beginning to the end.  He and his team went above and beyond to make sure everything was right.  My husband and I highly recommend them for any RV repairs and will use them for any future repairs we may need.
Quality Mobile RV Repair deserves 7 stars - not just 5. They are genuinely very helpful, from the person answering the phone, the technicians and the owner. They got my business back up and running fixing the AC and plumbing issues I have with my commercial vehicle. They knew exactly what to do and took very good care of my unit.
These guys do a great job and are much quicker than the dealers.
Thanks to Quality Mobile RV Repair.  They really helped us out of a jam and did excellent work! Our RV Aquahot started to leak fluid out of one of our air exchangers while on our way back to Ga from California, while we were in the middle of nowhere and could not stop the antifreeze from leaking. They were able to fit us into their busy schedule with their trained aguahot tech. He was able to bypass the air exchanger like we needed, top off our fluid so we could use the aquahot so we could have heat (as we were traveling in December) and even cleaned the floors were it had leaked and put back the drawers that were out so we could stuff paper towels to try to stem the leak.  Great work,  reasonable price and friendly people. Definitely recommend if you are in the area.
Being a single female traveler, when the van breaks down I have to heavily rely on Yelp reviews to find a trustworthy repair shop. I was skeptical finding this one because there was only one review on Yelp - even though it was a great review! So I found more on google and on their personal site and decided to give them a try. SOOO happy that I did!! These guys blew me away with their friendliness, prices and the work they did on my van. They asked me if there was anything else I wanted them to look at instead of coming at me with a list of things wrong like a lot of repair places. They found me the best price to replace a broken ac cover and even reattached an exhaust off my generator that fell off. I will be back for sure! Thanks Quality and Yelp!